Get to know our work
Pixely has sucessfully implemented and supported geospatial, retail, blockchain, development, and other tech projects for leading companies across a variety of industries.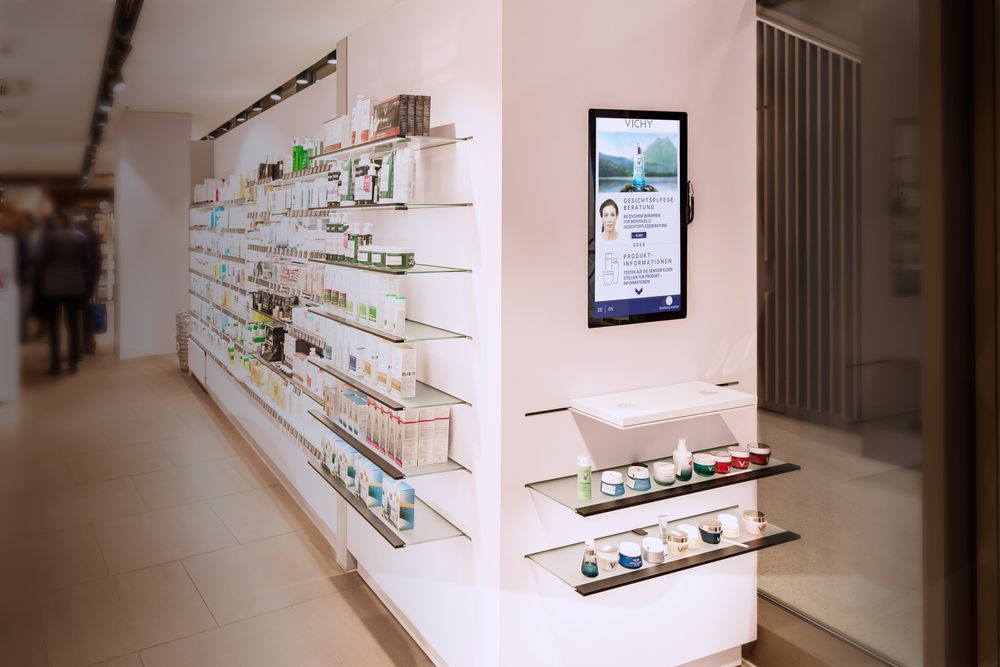 For pharmacy retailers offering the medical cosmetics catalog from French skincare brand Vichy by L'Oréal, pixely created a custom PX solution, featuring PX Shelf and connected to a back-end CMS allowing the quick and efficient updates of products, features and availability by pharmacy staff.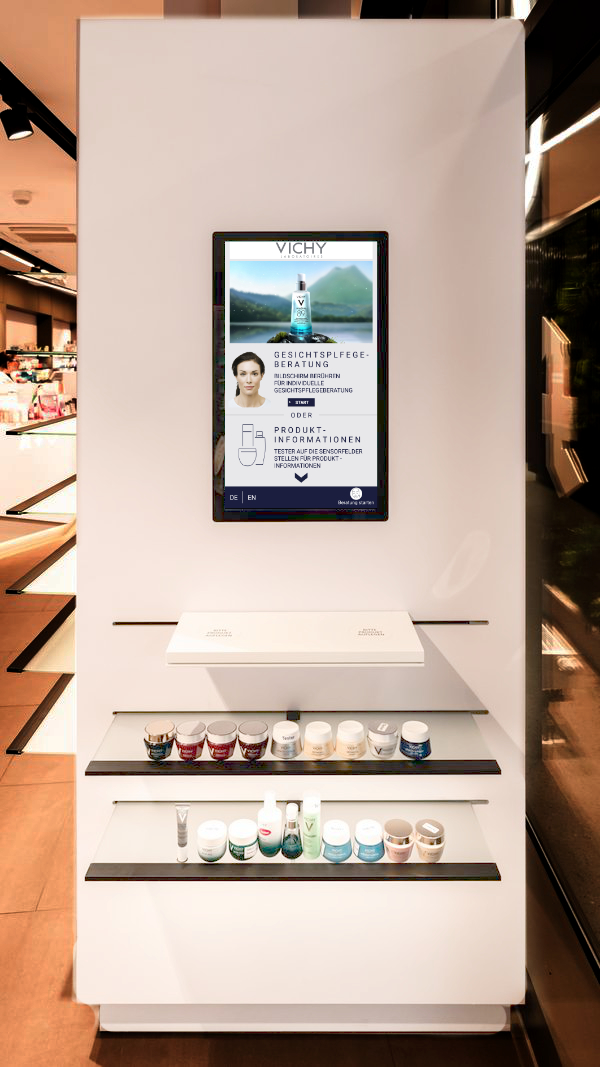 Shoppers visiting pharmacies and looking for skincare can place and compare up to two different Vichy products on the shelf at a time. The products' features, benefits and differences are then clearly displayed on the connected screen, allowing shoppers to learn more about the products, make more efficient and better informed purchasing decisions in-store.
This PX ESL solution also frees up time for store employees who do not need to answer questions about products, and also do not need to have all the knowledge required to properly advise shoppers.
Learn more about our pharmacy solutions.
Get in touch for a call or a demo
Pixely Technologies GmbH,
Baierbrunnerstr. 25, 81379 München, Deutschland
Pixely Technologies E.O.O.D.,
Sofia, Bulgaria