Risk & insurance solutions
Best-practice consulting and custom solution development services for NatCat-related challenges and opportunities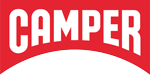 Need a reliable technology partner for your risk or insurance solution / application? 
The exciting journey to digital risk management
Pixely provides advanced technology applications for risk management, assessment and exposure management, focusing on natural and man-made catastrophic events. 
We serve the insurance and reinsurance, agricultural and water management sectors.
We are passionate about combining geo-spatial data with cutting edge tech. Applying this powerful combination to processes and data management is where our team excels. 
While staying on top of the latest technologies affecting the insurance sector, we team up with experts to deliver the most optimal software and data solutions for our clinets.
We work with both startups and established global corporations who are keen to take advantage of what new technologies can offer them. We focus on speed-to-market, flexibility, momentum and efficiency.
The pixely team boasts 50+ years of combined experience in outsourced geospatial data visualizations and modeling for the risk and insurance industries. We specialize in 3D/elevation data, database, app and software development. 
If you want to design, update or upgrade new or existing IT systems for risk assessment, we can help you achieve your goals. Using our experience and extensive network of experts, we can conduct due diligence on the current processes and data used in your risk management systems. We will then provide you with a proposal for improvement, as well as an impact study, where the focus is on ROI (Return on Investment) projections.
Following best-of-class NatCat principles, we integrate the necessary components and data sources to help your processes run more smoothly, supporting your business. We are working with various geo-spatial platform providers who are happy to support your systems.
We build custom cloud-based or on-premise risk assessment solutions to closely fit our client's needs, using the best components available on the market. If a component isn't commercially available, we can build it.
Using the right data, we turn your software tools into solutions that support your daily business decisions and help you grow. We help you define the solution requirements and source the most suitable data from leading data and model providers. If you need earthquake or flood hazard data integrated, we will source it for you.
We love automation and data of geo-spatial nature. We can help you clean and expand your business data by adding the geo-spatial dimension. Putting your data on a map is what we can do not only in 2D but also in 3D, adding elevation details.
Our custom risk & insurance solutions
Get in touch for a call or a demo
Pixely Technologies GmbH,
Baierbrunnerstr. 25, 81379 München, Deutschland
Pixely Technologies E.O.O.D.,
Sofia, Bulgaria