Geospatial data solutions
Benefit from pixely's extensive experience in data visualizations, modeling and application development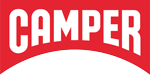 Need a reliable technology partner for your geospatial solution or application? 
Geospatial data visualizations, modeling and app development
With a focus on simulation models and decision support systems, we optimize agricultural business and decision-making processes by collecting, processing and analyzing geospatial data. We pool data from remote sensing and meteorological models, or from sensornets, such as geo-coded data automatically collected from smart agricultural machinery.
We have developed and launched a number of geospatial applications, which can be found on the cloudeo webstore (the back-end and data is provided by our partner cloudeo). We also provide custom data solutions, products and services for public administration agencies, governments, leading insurance companies and underwriters throughout Europe.
Geo-information: agronomy and agriculture are the prime recipients of geospatial services worldwide.  With a solid network of long-term partners, pixely develops and implements digital products and solutions to optimize farm economy and sustainability.
The pixely team boasts 50+ years of combined experience in outsourced geospatial data visualizations and modeling. We specialize in 3D/elevation data, database, app, product, and software development.
Get in touch for a call or a demo
Pixely Technologies GmbH,
Baierbrunnerstr. 25, 81379 München, Deutschland
Pixely Technologies E.O.O.D.,
Sofia, Bulgaria