Geospatial data solutions
Benefit from pixely's extensive experience in data visualizations, modeling and application development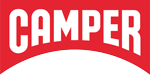 Need a reliable technology partner for your geospatial solution or application? 
Geospatial data visualizations, modeling and app development
With a focus on simulation models and decision support systems, we optimize agricultural business and decision-making processes by collecting, processing and analyzing geospatial data. We pool data from remote sensing and meteorological models, or from sensornets, such as geo-coded data automatically collected from smart agricultural machinery.
We have developed and launched efficient geospatial applications, which can be found on our partner cloudeo's webstore. The back-end platform and data are provided by cloudeo. We also partner with Assecuratus on providing custom data solutions and services for leading insurance companies and underwriters throughout Europe.
Geoinformations: agronomy is a core business for geospatial services worldwide.  With a solid network of long-term partners, pixely develops and implements digital solutions to optimize farm economy and sustainability.
The pixely team boasts 50+ years of combined experience in outsourced geospatial data visualizations and modeling. We specialize in 3D/elevation data, database, app and software development.
Get in touch for a call or a demo
 Erteco Technologies GmbH, Design Offices Nove, 6. OG, Luise-Ullrich-Straße 14, 80636 München, Deutchland