Technology consulting
Pixely's team can act as an external CTO resource, advising you and helping you along the entire journey, from technology stack selection and RFP, all the way to the implementation and maintenance phases.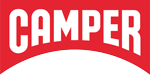 You don't need a full-time CTO to stay on top of the latest technologies 
Technology consulting, CTO services, user journey definition
The pixely team has amassed a wealth of experience providing outsourced technology consulting, solution selection and CTO services. Together with our partner WeShop.one we can help you define the entire shopping journey of your customers, and then build the technical solution to reflect your strategy.
Pixely has developed and launched successful and comprehensive solutions for the advertising, retail, banking, insurance, energy, agriculture, and manufacturing sectors. In addition to bespoke development, we also offer our out-of-the-box solutions PX, Shelf, Window, Call an Expert, and Cloud.
Get in touch for a call or a demo
Pixely Technologies GmbH,
Baierbrunnerstr. 25, 81379 München, Deutschland
Pixely Technologies E.O.O.D.,
Sofia, Bulgaria