Blockchain development
When developed skillfully, distributed ledger technology (blockchain) and smart contract solutions have the potential to positively impact various industries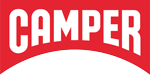 Let pixely's blockchain experience help you disrupt the next traditional sector 
Application development enabling smart contracts and transactions
The pixely team is able to assess and address the needs of the public administration, insurance, fintech and agriculture sectors with regards to modernizing and securing existing processes and systems. Governments and privately owned companies can equally benefit from adopting powerful blockchain solutions.
In the past few years, the pixely back-end team amassed deep expertise in developing applications using distributed ledger and smart contract technology. Our know-how in Solidity and EOS is helping us grow our expertise and project portfolio in this area. We follow agile/scrum methodologies in our work, we stay on top of the latest technology developments and trends, and we enjoy learning new skills.
Get in touch for a call or a demo
 Pixely Technologies GmbH, Baierbrunnerstr. 25, 81379 München, Deutschland
Assecuratus s.r.o.
, Branická 213/53, Braník, 147 00 Praha 4, Czech Republic
Pixely Technologies E.O.O.D., Sofia, Bulgaria