PX Cloud
The one-stop-shop for remotely managing all your IoT devices (screens, lights, sensors, shelves) and content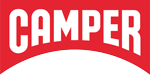 A cloud-based platform that lets you manage all your devices?
The PX Cloud platform by pixely is a back-end system and content management system that lets us connect and manage all IoT devices and hardware elements in your system installation (pixely PX or similar). You can choose to support your own devices or let pixely's team do it for you.
The user-friendly user interface of the platform allows for efficient and hassle-free management of your entire system, including content displayed on screens or shelves. It works on any device (laptop, tablet, smartphone) and with any connected element (lights, screens, shelves, sensors, etc).
Remote cloud management of user-facing content and devices has never been easier; tweak device settings and install apps without ever leaving your home or office.
Easily add Raspberries, shelves, lights, screens, sensors, or any other hardware element, accessing them as needed. Alternatively, our team can integrate them for you.

Digitalize your business
Don't know how or where to start? We can help you figure it out.
If this is your sector, pixely can revolutionize your business: 
Banks & financial institutions
Tradeshows, fairs & events
PX & Cloud - a seamless UX
Pixely Cloud integrates seemlessly with our retail solution, pixely PX. The Cloud platform can also be used as a stand-alone solution, for managing the ecosystem of IoT devices across your retail space, bank, event, art installation, or any other setup that requires the efficient, remote management of connected devices.
Get in touch for a call or a demo
Pixely Technologies GmbH,
Baierbrunnerstr. 25, 81379 München, Deutschland
Pixely Technologies E.O.O.D.,
Sofia, Bulgaria