Solve today's challenges with tomorrow's technology
We help private and public organizations across sectors transform digitally and innovate rapidly by connecting applications, data, people and devices.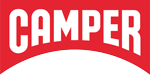 Benefit from our expertise in retail, geospatial, insurance product and solution development
Versatile, international experience across industries
Our focus is on speed-to-market, flexibility, and efficiency in both custom-made and out-of-the-box solutions and products
Specialized knowledge, wide-ranging tech expertise
The pixely team has more than 50+ years of combined experience in full-stack technology, product and solution development, data visualization and consulting services across industries, company sizes, markets, and business models. Our executives, developers and administrators are experts in their respective areas of specialization.
Pixely's expertise and knowledge are best applied to complex, omni-channel environments and in business or operational challenges that can be revolutionized by smart technology. From complete, off-the-shelf solutions to bespoke software products, web/mobile apps, or websites, we will select the most fitting technology for your business goals.
Our clients include renowned companies like the LVMH Group, Samsung, Osram, Bogner, L'Oreal, Vichy, Camper, Castrol, Vitra, and bonprix, innovative startups like cloudeo and Agrifortis, and non-profit organizations (e.g. CBN Foundation).
To amplify our effectiveness, we often partner up with specialized data providers on developing and launching successful applications and solutions for the retail, banking, agriculture, government, risk and insurance sectors.
Get in touch for a call or a demo
Pixely Technologies GmbH,
Baierbrunnerstr. 25, 81379 München, Deutschland
Pixely Technologies E.O.O.D.,
Sofia, Bulgaria