Get to know our work
Pixely has sucessfully implemented and supported geospatial, retail, blockchain, development, and other tech projects for leading companies across a variety of industries.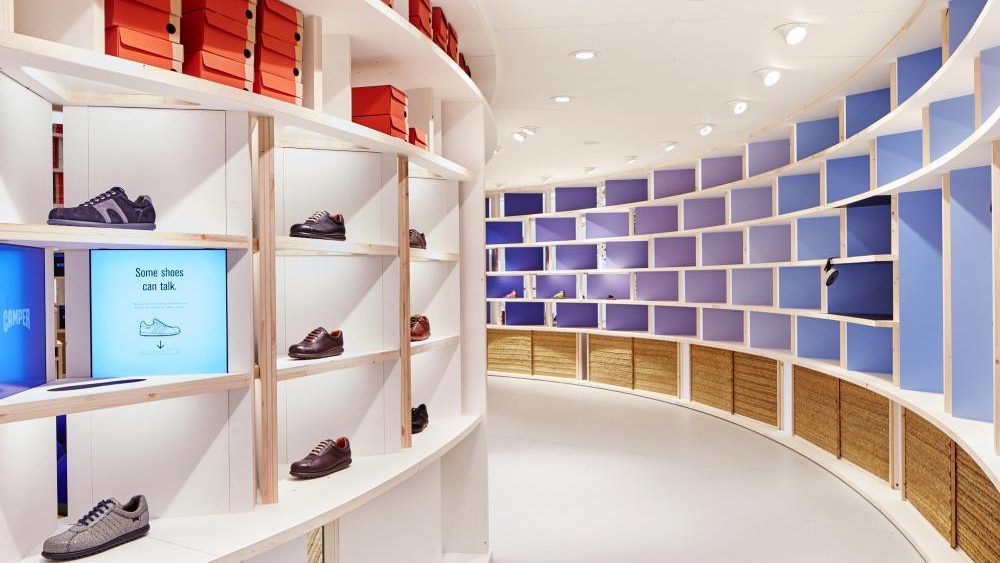 Pixely and Swiss furniture provider 
Vitra
 partnered with shoe maker Camper for the Vitra & Camper Pop-up project, set up as a live field and art experiment at Art Basel to test a new
retail concept.
 Embedding a custom
pixely PX solution
into the pop-up architecture enabled a multimedia-based orchestration of Camper's mission and products. This was the first time Vitra's electrical power rail system Kimea P/L was used.
Features
Complete implementation of an omni-channel customer journey
Intelligent use of digital signage for education and entertainment
Integration of digital and physical loyalty cards
3D measurement of shoppers' feet and individual store and online recommendations based on size and availability
Information kiosk, providing added value and enhanced customer experience
Shopper benefits
Personalized support throughout the entire shopping process
Synergy between online and offline shopping channels
Sales associate benefits
A 3D foot scanner helps sales recommend and produce the right product for the customer's feet
Meeting customer needs closely has a positive effect on sales and brand loyalty
The project was awarded the EuroShop Retail Design Award in 2016.
Get in touch for a call or a demo
Pixely Technologies GmbH,
Baierbrunnerstr. 25, 81379 München, Deutschland
Pixely Technologies E.O.O.D.,
Sofia, Bulgaria