Get to know our work
Pixely has sucessfully implemented and supported geospatial, retail, blockchain, development, and other tech projects for leading companies across a variety of industries.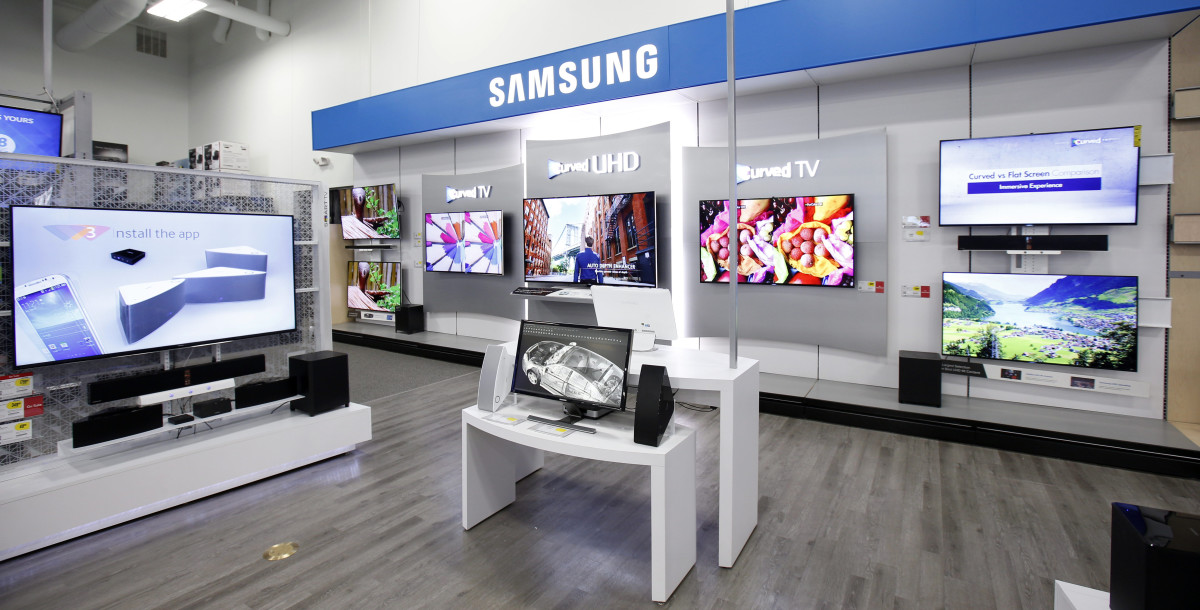 For Samsung TV retail stores, together with our partner weSystems, we implemented a PX system that features PX Display (integrating Samsung TV sets) and PX Call an Expert.
The state-of-the-art solution allows customers to visit Samsung TV retail stores, browse around and, if needed, request assistance with their product choice from a qualified Samsung TV consultant located off-site.
Receiving assistance is realized via digital displays that video-call an available consultant and establish a real-time connection between him/her and the customer via a user-friendly interface on both ends. During the call, different product features are visually presented to the customer on-screen, helping them better understand the unique benefits and selling points of different TV sets. At the end, the customer can rate their experience and satisfaction with the consultant.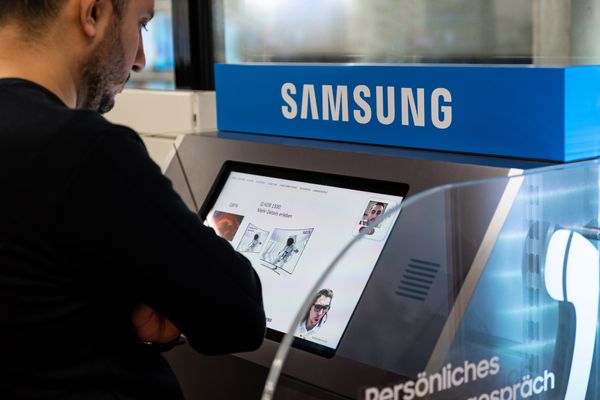 The Call-an-Expert displays are located throughout the shopping floor for convenient customer consultations whenever and wherever they are needed. Through the displays shoppers can also independently browse different TV set specifications, and compare models' features and prices.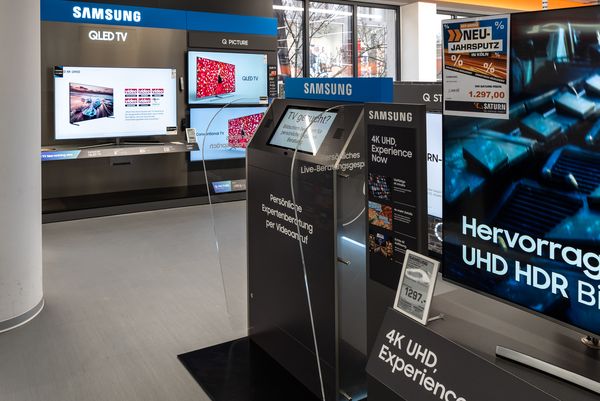 This retail PX solution lets Samsung support shoppers without needing to provide many staff members at their retail points, considerably reducing costs.
Get in touch for a call or a demo
Pixely Technologies GmbH,
Baierbrunnerstr. 25, 81379 München, Deutschland
Pixely Technologies E.O.O.D.,
Sofia, Bulgaria