Get to know our work
Pixely has sucessfully implemented and supported geospatial, retail, blockchain, development, and other tech projects for leading companies across a variety of industries.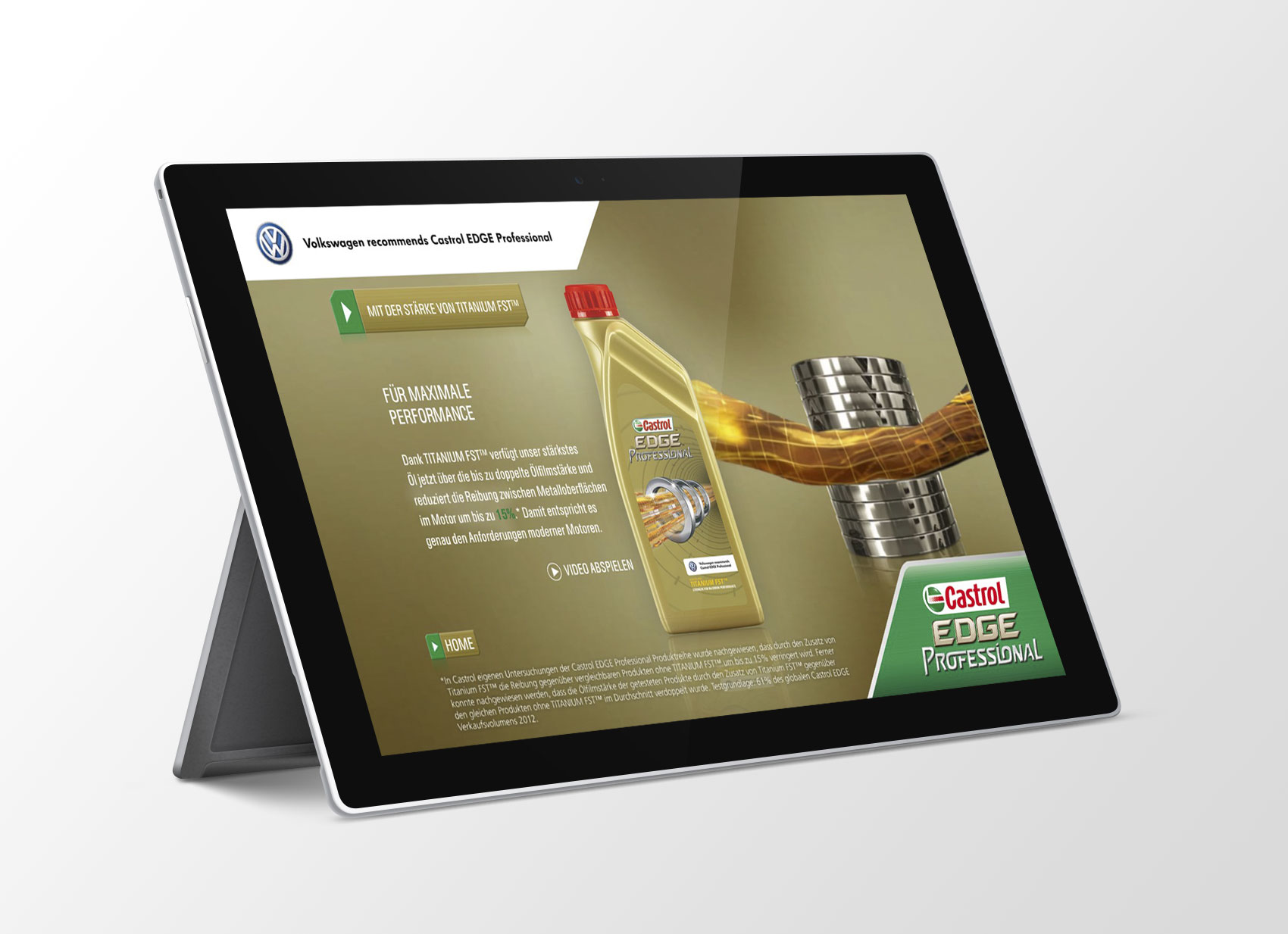 Pixely implemented a custom PX solution for Castrol's POS centers, enabling them to optimize customer service during the purchase process, while also driving sales.
Features
Browse and purchase complementary products at the point-of-sale
Dynamic customization of branding and content based on the retailer's individual offering
Content updates and status information via an easy-to-use CMS, over a 3G or a wireless connection
Benefits
Increased visibility of complementary products with low previous visibility
Improved customer understanding of the environmental aspect (CO2) of engine oil
Custom retailer branding of commercial products
Fresh POS content and frequent updates (news, updates, offers, promotions, coupons) 
Get in touch for a call or a demo
 Pixely Technologies GmbH, Baierbrunnerstr. 25, 81379 München, Deutschland
Assecuratus s.r.o.
, Branická 213/53, Braník, 147 00 Praha 4, Czech Republic
Pixely Technologies E.O.O.D., Sofia, Bulgaria