Fits your space like a glove
The fully modular and customizable pixely PX solution comprises software, hardware, integration modules a cloud platform, and a CMS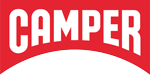 Flexible and agile, PX works with your hardware or with ours
Your needs determine your solution
Software modules
PX Store: increases product visibility and drives sales; suitable for any retail and POS points
PX Display: connects to and manages device digital signage devices (i.e. electronic display boards, tablets, touchscreens)
PX Lights: remotely and automatically manages ambient or overhead lighting in different environments
PX Shelf: enables side-by-side product comparison
PX Sensors: manages motion-detecting and other types of sensors
PX FaceID: a module that works with facial recognition and functions based on your needs
PX RFID: & NFC: connects data collected by RFID and NFC tags
PX Watch: notifies sales floor associates to respond to immediate support requests or set up client appointments
Hardware modules
Pxely PX is flexible from every standpoint: it can work with integrated hardware and IoT provided by us, or we can incorporate your own smart devices.The decision to use own devices or those supplied by us largely depends on the complexity of the solution, the number of components needed, and a few additional factors that we will discuss together.
Typical hardware and IoT components
Raspberry PI or Arduino units
Sensors, actuators, beacons
Electronic billboards or projecting windows
Touch-screen displays
Smartphones, tablets and smartwatches
Connected / smart lights
Smart shelves
RFID / NFC tags
Facial ID camera

Complete integration 
Depending on your needs and goals, we can implement integration modules, which can act as a data bridge between pixely PX and your other business systems. Additional integration modules allow you to enable advanced features for interactions, triggers and analytics – all within your pixely PX installation.
Standardized integration modules

With PX, all you need to worry about is delighting your customers.
Your monthly PX subscription includes all needed hardware, software modules, CMS, cloud services and support
Pixely PX - Pricing
PX pricing is based on a monthly all-in subscription, determined by the integrated modules and number of displays.*
The subscription includes the software modules license, full-solution installation and testing, ongoing cloud services, and support.
If we provide the hardware modules* for your PX solution, there will be a one-time purchase charge at the start (based on the type and number of devices selected).
Another option is for you to source and purchase the needed hardware independently. In that case, we will still advise you on the devices that would work best with pixely Cloud.
                             * Our volume discounts ensure your cost-per-device goes down as the number of connected devices increases. 
Get in touch for a call or a demo
Pixely Technologies GmbH,
Baierbrunnerstr. 25, 81379 München, Deutschland
Pixely Technologies E.O.O.D.,
Sofia, Bulgaria