Let's talk about technology
We're available for face-to-face meetings in Munich or Frankfurt, or you can contact us for a free phone consultation or product demo.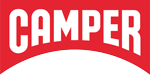 Benefit from decades of expertise in solution design, development and consulting
Get in touch for a call or a demo
 Pixely Technologies GmbH, Baierbrunnerstr. 25, 81379 München, Deutschland
Assecuratus s.r.o.
, Branická 213/53, Braník, 147 00 Praha 4, Czech Republic
Pixely Technologies E.O.O.D., Sofia, Bulgaria