The latest tech trends & insights
Find out the answers to today's most pressing questions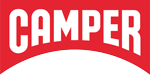 Benefit from our expertise in geospatial, POS, web, app and blockchain development
Often, the dynamic reality of the start-up ecosystem leaves little time and space for startups to develop their own infrastructure and teams in order to adequately respond to organizational and market demands. In these cases, the efficiency of involving external...
read more
Get in touch for a call or a demo
 Erteco Technologies GmbH, Baierbrunnerstr. 25, 81379 München, Deutschland
Assecuratus s.r.o.
, Branická 213/53, Braník, 147 00 Praha 4, Czech Republic