Get to know our work
Pixely has sucessfully implemented and supported geospatial, retail, blockchain, development, and other tech projects for leading companies across a variety of industries.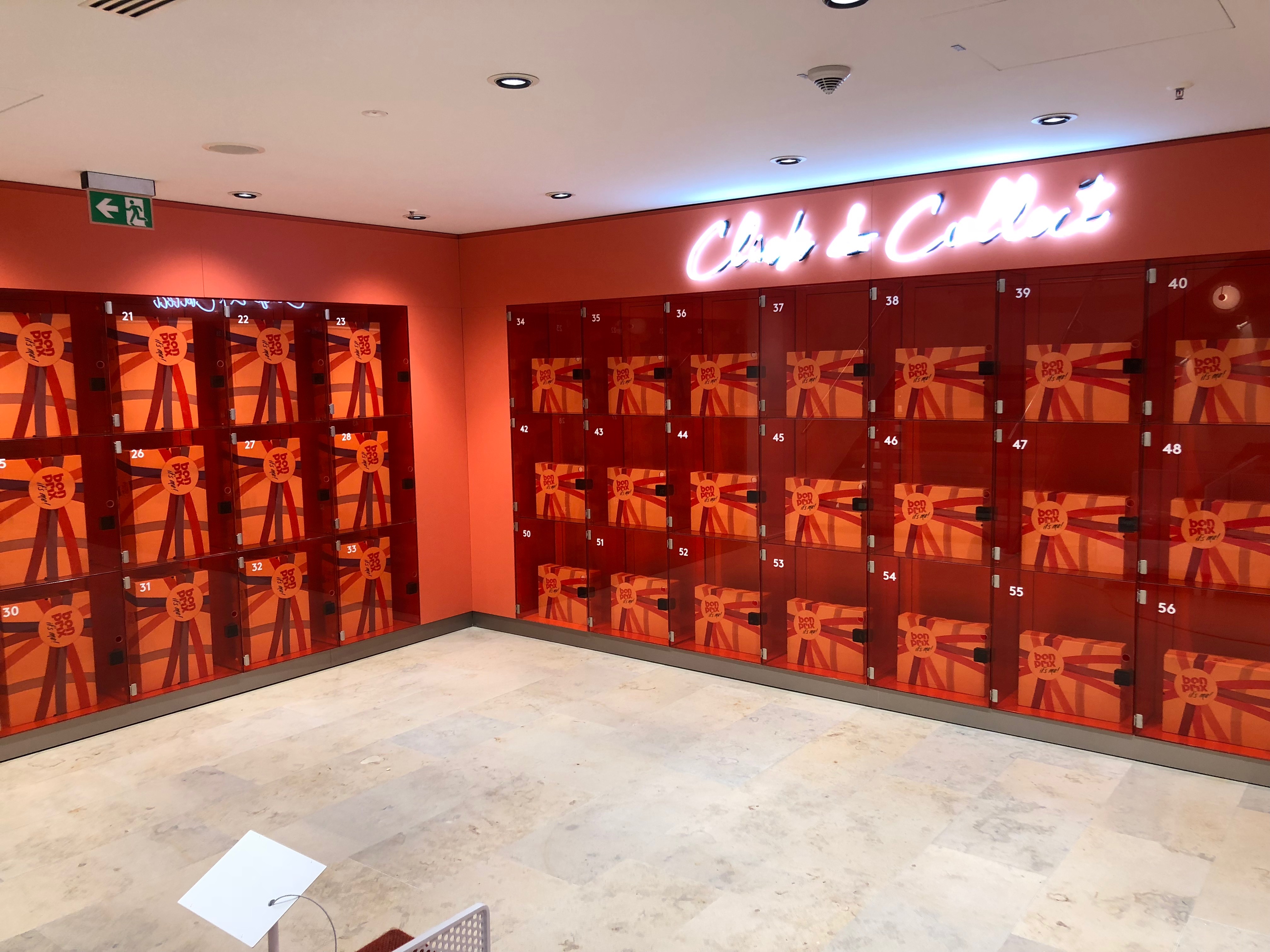 For premium German retailer bonprix, pixely implemented a custom PX Shopping 2.0 solution. Labeled the Fashion Connect Store, this innovative tech concept is the perfect implementation of a premium, hassle-free online – offline shopping experience that focuses on customer comfort, convenience and style. 
Fashion Connect Store features the following interconnected, seamlessly integrated hardware and software modules:
mobile iOS and Android app / shopping guide, available both on shopper-owned devices and in-store devices they can use during their shop visits
in-store displays and scanners, which help guide the in-store shopping experience and item selection
scannable QR-code product tags, allowing shoppers to try or directly buy clothes they like
fashion bar, where shoppers can relax while they wait for the items they liked to be delivered to a fitting room for them
fitting room digital assistant, which lets shoppers request a different size without ever leaving the fitting room
click-and-collect smart lockers, where items selected by shoppers are placed by staff, waiting to be picked up
self-serve check out terminals that work with Paypal, EC, credit cards, or cash — after purchases are complete, shoppers receive a pin that unlocks their smart locker at the store's exit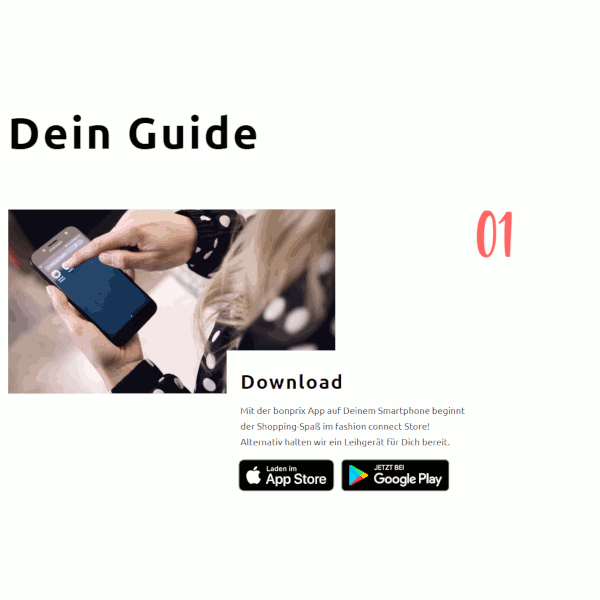 As a result of the solution's implementation, bonprix' customers can now visit their favorite retailer, find and try on items they love efficiently, and pay for them without waiting in line.
Fashion Connect provides a hassle-free, streamlined shopping experience that discerning customers will greatly appreciate and prefer over traditional retail stores, where the shopping experience is often less than ideal.
Learn more about the solution on the bonprix Fashion Connect Store or visit the Hamburg store to experience it first-hand.
Get in touch for a call or a demo
Pixely Technologies GmbH,
Baierbrunnerstr. 25, 81379 München, Deutschland
Pixely Technologies E.O.O.D.,
Sofia, Bulgaria