Retail Solutions for Pharmacies
Modern pharmacies can no longer afford to just display and sell products – they need to inform and delight consumers – a task more easily accomplished with specialized digital solutions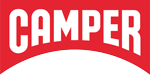 Want to learn more about the latest technology options for pharmacies?
Benefits for your business
Complete control of your digital touchpoints, connected /smart devices / IoT,  and intelligence systems
Improved, remote oversight of your daily and historical operations
Better understanding of the customer experience and end-to-end journey
Improved bottom line through retention, cross- and up-selling
Perks for your customers
More efficient, more personalized, more informative and more pleasant in-store shopping experiences
A more fluid experience with your store, brand and products
More relevant, interactive product content that follows shoppers on their journey
Improved store loyalty
Streamlined maintenance
Less waste due to a reduced need for physical signage
Ease of maintenance and updates due to a fast sync with your ERP system
No time-consuming installation or training required
One platform connecting all your digital media
Works well on any platform and device
Don't worry, we've got the technical part covered
Your monthly PX pharmacy subscription includes all needed hardware, software, CMS, cloud services, and support
Pharmacy solution installations
Get in touch for a call or a demo
 Pixely Technologies GmbH, Baierbrunnerstr. 25, 81379 München, Deutschland
Assecuratus s.r.o.
, Branická 213/53, Braník, 147 00 Praha 4, Czech Republic
Pixely Technologies E.O.O.D., Sofia, Bulgaria