Tech trends & insights to heed
Take a look at our interpretations of today's key tech trends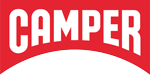 Benefit from our expertise in geospatial, POS, web, app and blockchain development
Welcome to the new pixely website and solution catalog Today, the pixely team is happy to present our new PX (Point-of-Experience) retail solutions, geospatial, blockchain, development and consulting services to you -- our current and prospective clients. We are happy...
read more
Get in touch for a call or a demo
 Pixely Technologies GmbH, Baierbrunnerstr. 25, 81379 München, Deutschland
Assecuratus s.r.o.
, Branická 213/53, Braník, 147 00 Praha 4, Czech Republic
Pixely Technologies E.O.O.D., Sofia, Bulgaria