Tech trends & insights to heed
Take a look at our interpretations of today's key tech trends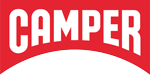 Benefit from our expertise in geospatial, POS, web, app and blockchain development
CODE-DE (Copernicus Data and Exploitation Platform - Deutschland) is an Earth observation portal that has been offering interactive geospatial applications, data products, and services since 2017. Pixely Technologies partnered with CloudFerro on revamping the CODE-DE...
read more
Get in touch for a call or a demo
 Pixely Technologies GmbH, Baierbrunnerstr. 25, 81379 München, Deutschland
Assecuratus s.r.o.
, Branická 213/53, Braník, 147 00 Praha 4, Czech Republic
Pixely Technologies E.O.O.D., Sofia, Bulgaria