Bespoke development services
Whether you need a custom software or web application, a native mobile app, or a simple WordPress website, we can build it for you, using the most optimal technology stack – quickly, efficiently and cost-effectively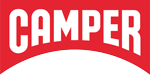 When having an in-house development team isn't feasible, outsourcing makes sense
Custom software, mobile app & web application development, system integration
We solve our clients' challenges in the most timely, optimal and
cost-effective way.
There is little our team of developers, system integrators and project managers can't do in terms of developing and maintaining mobile, desktop, progressive web apps or websites of the highest class. From custom, sophisticated  Vue.js solutions to simple, low-cost WordPress websites, rapid prototypes or MVPs, our development methodologies ensure that your project is professionally completed on time, and within budget. 
Technology-agnostic, we follow agile/scrum best practices in our development, and we stay on top of the latest technology developments. Our team is proficient in most front-end and back-end frameworks. We will select the best option for your project together, after reviewing your needs, goals and expectations in detail. If speed-to-market is a priority for you, you will find working with us efficient and stress-free.
Looking for a website or a web app design & development team?
You can outsource your WordPress, WooCommerce, custom PHP, Javascript or Vue.js projects to the pixely web team.
Rest assured your web app or website project will be done on time and within a very reasonable budget.
Our development methodology
Strategic discussion about your needs, goals and expectations (in-person or in a call)
Collection of business and technical requirements
Technological proposal and client review
Development and testing
Solution rollout
Post-rollout client/user feedback
Solution maintenance and updates
The agile development manifesto
Individuals and interactions over processes and tools
Working software over comprehensive documentation
Customer collaboration over contract negotiation
Responding to change over following a plan
Our custom development projects
Get in touch for a call or a demo
 Pixely Technologies GmbH, Baierbrunnerstr. 25, 81379 München, Deutschland
Assecuratus s.r.o.
, Branická 213/53, Braník, 147 00 Praha 4, Czech Republic
Pixely Technologies E.O.O.D., Sofia, Bulgaria